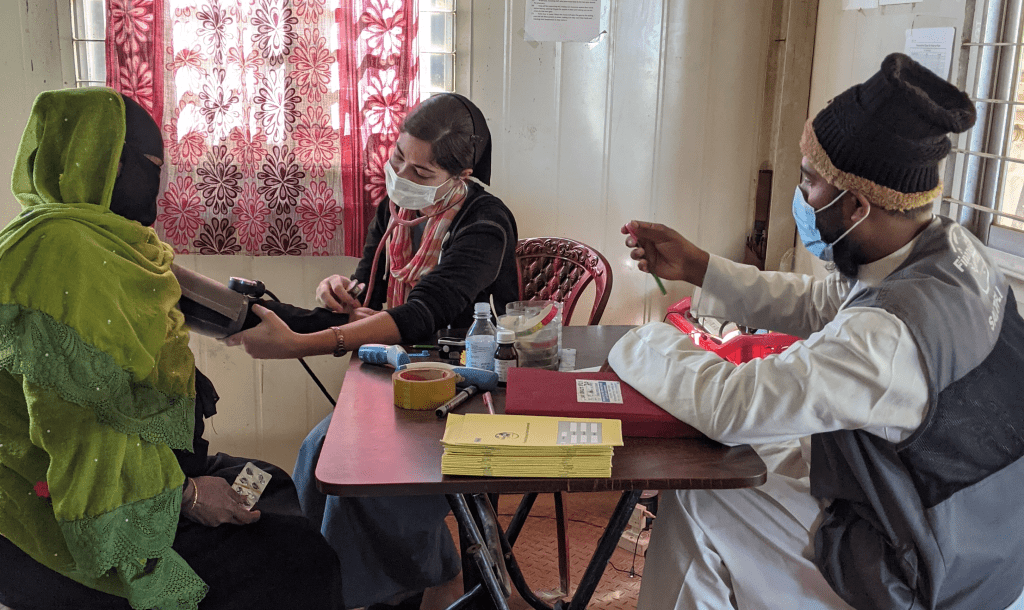 An 18-year-old girl came in for a pregnancy check-up. She was 8 months along, and this was her first visit. She was covered in bruises. They were from her husband. She curled up on her side on the exam bed, dry-eyed and calm as she told me more of her story.
It was a forced relationship — essentially started when he had raped her. It all began after the girl's father was already dead, and the man asked her mother for her hand in marriage. She refused. They knew that the suitor was already married and had two children. He was also a member of a radical group they wanted to keep their distance from.
But he came back one night with his buddies as reinforcement. He went into the house while his friends kept watch for signs of resistance outside. No one dared to intervene. She fought. She still has scars on her arms from the knife wounds he inflicted on her. But it was not enough. The community gathered later. The wise elders were called. It is better to keep the peace they said. If we try to resist this marriage there will be more trouble.
So they married which basically just means the relationship has continued. He comes to her house where she lives with her mother and younger sisters several times per week. I can't imagine how her mother feels when she sees him take her daughter . . .
We asked her if she wants to report this, if she wants to get away. It won't work she says. If I report it they will find us. They will go after my younger sisters. I have to protect them. And I know she is right. I also know that despite her best efforts her younger sisters may not be protected any more than she was.
-Pray for protection for the many vulnerable women and girls in this people group. Ask that God would hear their cries for help and would deliver them.
-Pray that those of us interacting with these women would know how to point them to their Redeemer and Saviour.
-Pray that the hearts of men would be changed and that they would seek to do justly, love mercy and walk humbly with God rather than seeking their own power.