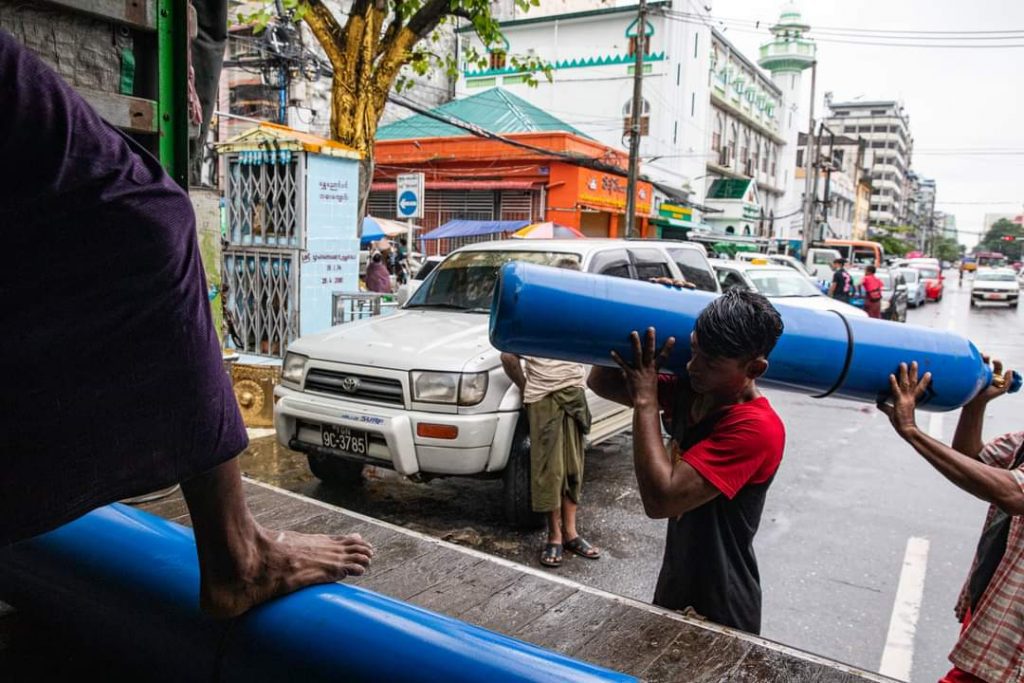 "Pray for me," my friend asked.  "She screams and is loud like a crazy person at night time.  Because of it, I can't sleep.  I'm so depressed.  Pray for a lighter load."  
Many Rohingya in Myanmar these days are finding themselves fighting for their lives and the lives of their loved ones. That is because in the midst of a military coup- with the sounds of gunfire and bombs going off around them- they find themselves also fighting against a deadly second wave of corona virus that has spread like wildfire.
My friend, his wife and his daughter- the entire household- came down with corona virus. And while he and his daughter recovered, his wife still has not. She has gone many days without being able to eat much. Because of her condition, she was forced to be put on oxygen.
Medical care is difficult to find in Burma because of the political situation, as many doctors are not working putting further strain on a weak health care system. Oxygen is likewise difficult to find. My friend's wife was fortunate to receive it- many Rohingya here in the city are not.
No medical care, no ability to be cared for at the hospital; it's a situation many Rohingya are finding themselves in as a deadly second wave of corona virus sweeps through the community. On top of this, money is scarce as most of the economy has been ground to a halt between the coup and lockdown for the pandemic. It's no surprise my friend is feeling the burden. Join us in praying for him and other Rohingya in similar situations.
· Pray for my friend's wife- that her night terrors would be gone and she would be healed from corona virus.
· Pray for supernatural protection from the corona virus.
· Pray for the Rohingya to experience the light load that Jesus brings- "Come to me, all you who are weary and burdened, and I will give you rest. Take my yoke upon you and learn from me, for I am gentle and humble of heart; and you will find rest. For my yoke is easy, and my burden is light." (Matthew 11:28-30)