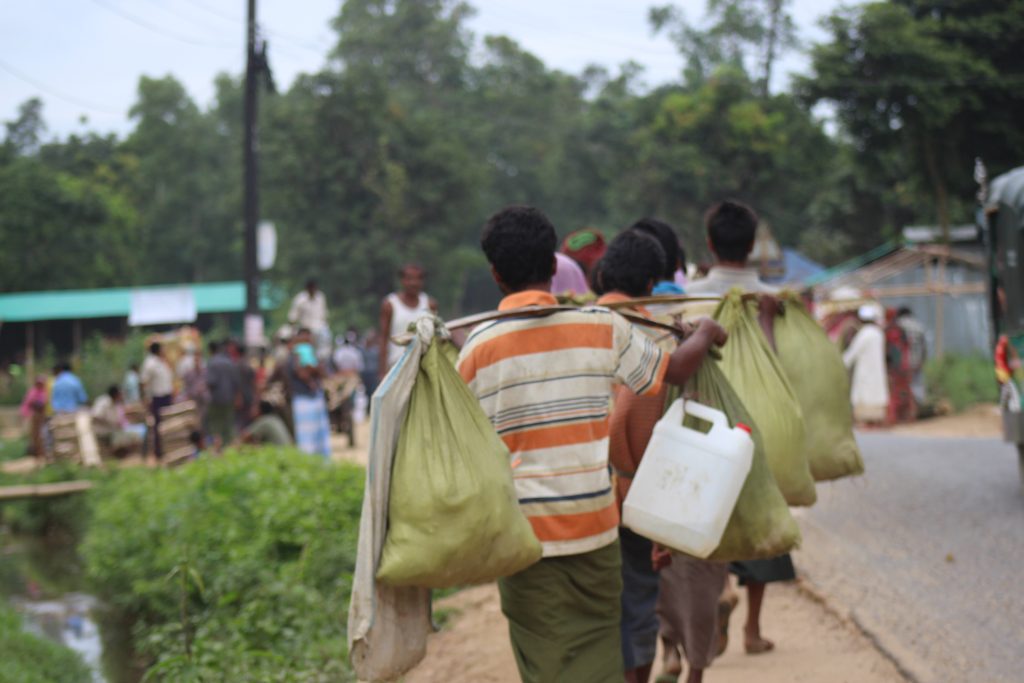 The 27th August 2017 stands out to me. When my family and I heard that an armed military group from Myanmar had started to attack and kill Rohingya people we couldn't believe it.
We are from Chittagong, with many similarities in language and culture to the Rohingya people. Within a few days my family and I went to see the Rohingya who had just arrived and to distribute some foods and clothes among them.
We wanted to go as far as the Teknaf border but we couldn't. When we reached Ukhia, we found that the clothes, food and water we brought with us were already gone. Our supplies were very insignificant compared to the number of Rohingya people out there- like a small boat in an ocean of countless people.
Before this incident, I didn't realise how kind the government and people of Bangladesh could be. In that time, everyone tried to help the Rohingya in every possible way. God is merciful and we saw this through the merciful response from the government, administration and people of Bangladesh.
I used to visit the camp regularly as a medical assistant. Since I am from Chittagong and we had similarity in culture and language, the Rohingya people treated me as if I was one of them. Day by day I grew to be their "Sister", sometimes "Daughter", sometimes "Aunt". We became their family and they became our family and that's how we grew our relationship together.
The Rohingya have shown us a lot of love, like a family does for their members. To us they are very dear as well. I see God at work in their lives and I am thankful to have the opportunity to know them as my family.
Pray:
For the government and administration of Bangladesh to continue showing mercy to the Rohingya, even amidst the challenges of Covid 19.
For those locals reaching out to the Rohingya, that the works of their hands would be blessed.
For continued connections between local believers and the Rohingya.