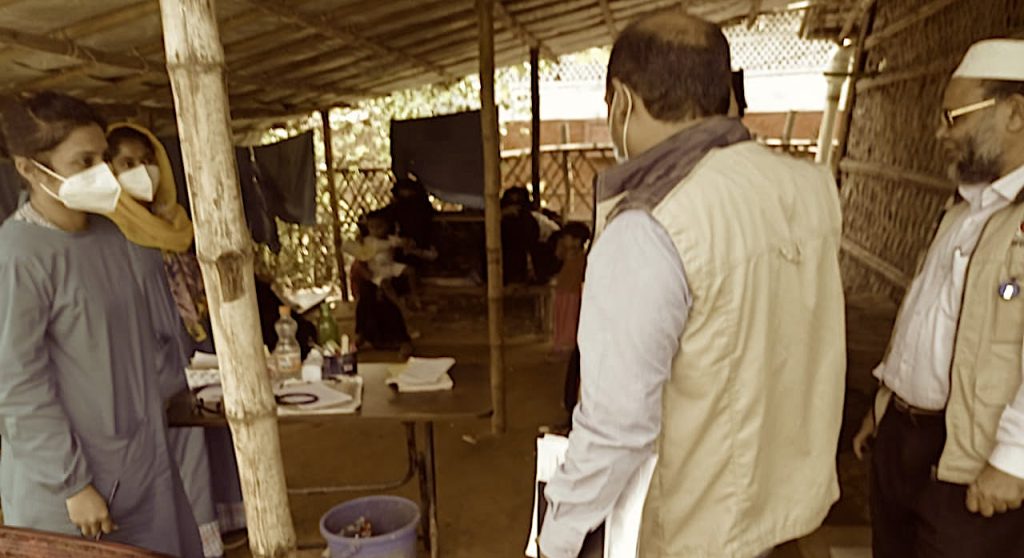 Early this month a government official came to visit our clinic in camp. It was a cursory visit, really, just something for him to check off his to-do list. He asked our project manager, Augustin, if we have faced any difficulties or issues recently. A number of months ago someone had managed to break the latch on one of the windows in the pharmacy and open it. Our windows have bars on them, so they still couldn't enter the clinic, but using long bamboo poles they managed to get a few dozen tubes of creams and ointments out of the window and to knock over a bunch of other stacks of medicine in the process. Augustin mentioned this to the official. His response caught us off-guard. Each word was like a stab in the heart to my intelligent, law-abiding, respectful, kind Rohingya colleagues.
"That is exactly why the government of Myanmar pushed these people out of their country. Because this is the kind of thing they do."
"Sir," I said, "This is not a problem limited to one people group. This kind of thing happens in America, in Canada, in other parts of Bangladesh. It happens all over the world."
"But look!" He spouted, "Here we are trying to help them and this is what they do."
"This is human nature," I replied, as we moved on. The conversation continued on to other topics, but I knew this segment would always remain in the hearts of my friends. They have heard similar things about their people too many times. Countless people, both here in Bangladesh and in Myanmar, believe this type of thing about the Rohingya. If this is the view this official has of the Rohingya people, what kinds of policies will he be proposing for them in the future? It makes me shudder.
-Praise God for the countries who have given the Rohingya people refuge.
-Thank God that all of us, regardless of ethnicity or nationality, are welcome in His kingdom.
-Pray that government officials around the world would embrace compassionate policies for the Rohingya people.