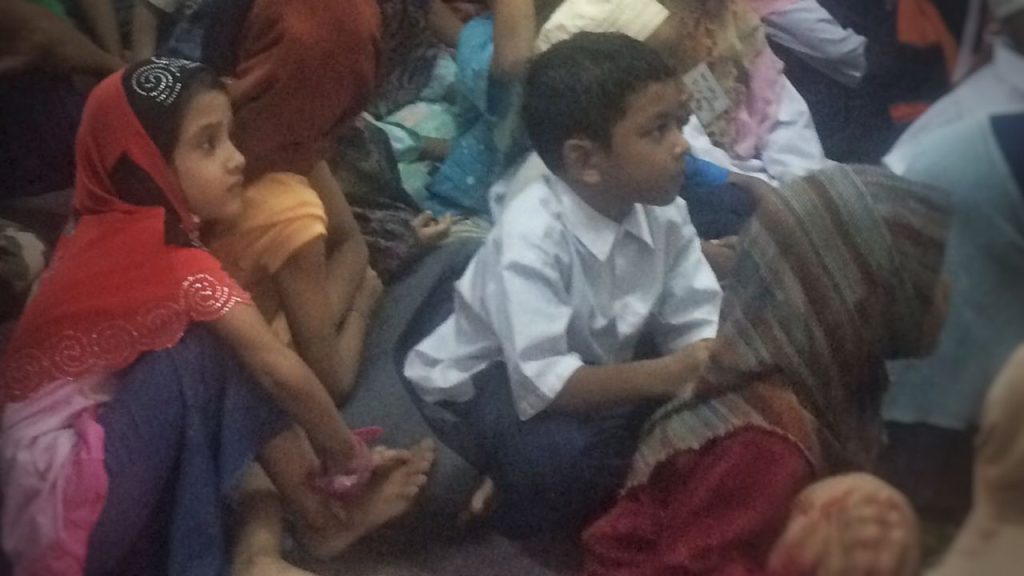 Pearl is five-years old and lives in Malaysia. Her early years were surrounded by family, love and laughter. Pearl's father, Ben, is quite old in their culture – he was over 35 when Pearl was born and she was his first child. Pearl's father spent many years working in Malaysia before he was able to save up money to bring a Rohingya wife from Myanmar. Pearl's mother, Beauty, was young and quick to adapt to live in Malaysia. Their small family did not have much money but they seemed to lead a peaceful life and there was lots of laughter.
One day Ben was accused of a severe crime against a foreign visitor. He was arrested and kept in prison. No one knew exactly what happened. Ben's Malay language was not good and he was unable to defend himself. At five years old Pearl didn't know why, but nobody in her family laughed anymore. Even the children seemed to stop telling jokes and smiling.
After over two years in prison, Ben was finally able to reunite with his family, his wife and little daughter. They had little choice but to leave their home and community, where their reputation was so damaged.
Ben tried to settle in another place and to find a job, moving a few times. They ended up in a city far away. Now the family live in a small house in the city, crowded in with neighbours on every side.
There are fifty other Rohingya children, like Pearl, in the community there but there is no school. Beauty has given birth to another child and speaks about her desire to see her children access education.
– Pray for a school for Pearl and the other Rohingya children in the community
– Pray for good work opportunities for the family and for kind employers who treat them well
– Pray for all Rohingya children like Pearl, that they would know the love of God for them and be comforted when times are hard