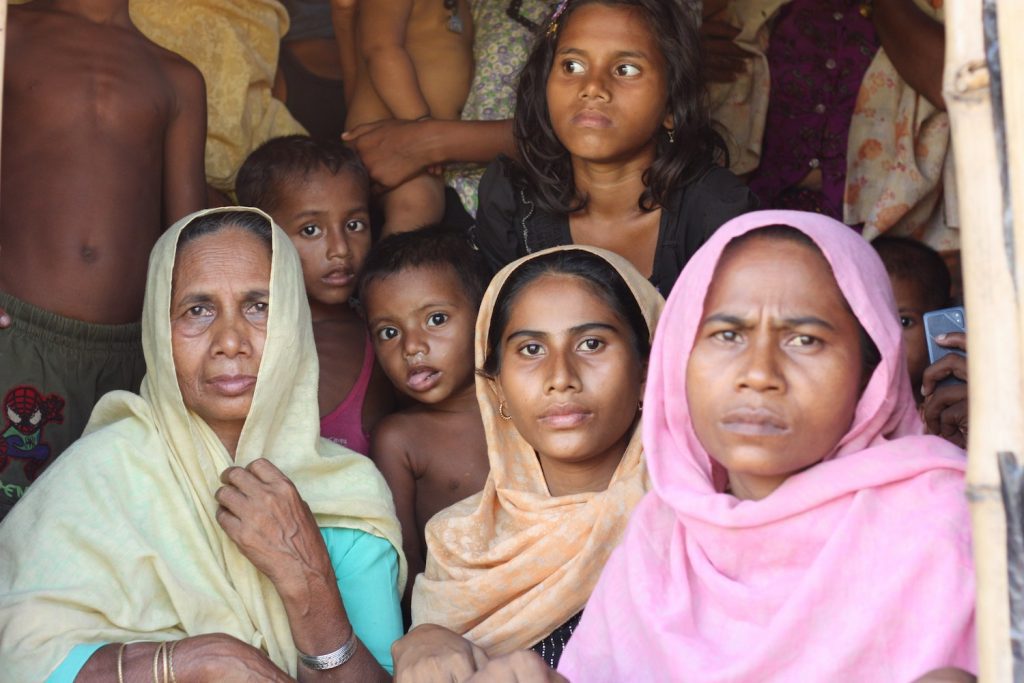 With a smile on her face, Hassina tells me that all her nine grandchildren live in the camp. When she fled to Bangladesh a number of years ago Hassina left behind some of her family – now they are all together once again.

The joy of being united with her family, and the love she has for them clearly helps her cope with the trials of daily life in the camp. The smile remains as she tells me that she recently had to go without rice because her grandchildren had eaten it all.

Much more often I hear stories of families separated by the current situation. I don't know another family that is still complete and together; either a loved one has travelled abroad or been killed. The pain of family break-ups is tangible. People try to stay in touch via mobile phones, but it is getting increasingly difficult as the Bangladesh government has significantly limited telephone and internet connection in the camps.
Communication and connectivity are basic human needs. For the Rohingya it helps people stay connected with loved ones separated by the troubles and maintain hope of being together again in the future.

Please pray that:
– the telephone and internet connections will be improved in the camps
– families will be able to stay in contact with each other across national borders
– families will be reunited- like Hassina's was
– that mobile phones will be used to share the good news of Jesus and transform hearts of whole families

How nice it would be if some day in heaven the families could meet again!