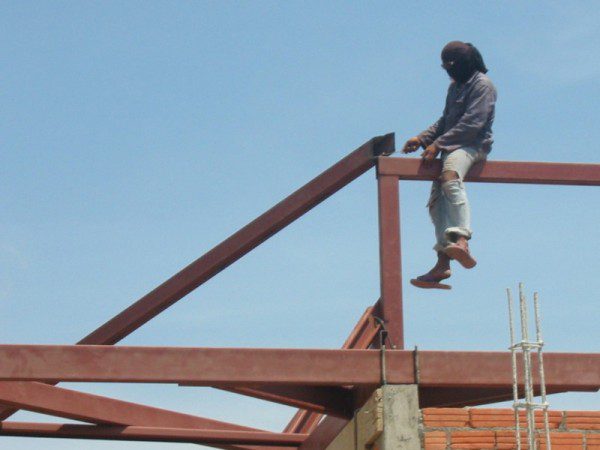 His hair was dull and brownish, showing signs of malnutrition, but his eyes danced with delight at the sights, sounds, and activity around him. Ten-year old Salim arrived in Malaysia with his 18-year old brother full of hope and anticipation of a new life. Earlier this year they endured an arduous boat journey from his home country to escape the hopelessness they and thousands of other Rohingyah face. Through human traffickers, Salim and his brother found work building luxury seaside apartments. They live on the site with dozens of other foreign workers in shelters made from leftover plywood, tin, boxes, tarps, and whatever else they can find. Shared bathrooms and cooking areas are also crudely thrown together without much regard for cleanliness.
In May, local police and immigration officials raided the construction site, searching for undocumented workers. Salim, his brother and the other workers scattered throughout the site attempting to hide from the police. Salim hid in a drainage ditch and was not found by the police. Unfortunately, many other workers, including Salim's older brother, were arrested and sent to jail. Young Salim was left to fend for himself. He eventually found another job nearby in a small shop selling basic food and toiletry items.
Because of educational and work restrictions on Rohingya in Myanmar, young boys like Salim cannot envision a future in their homeland. Even with the great likelihood he will never see his parents again, Salim was willing to leave his homeland, voyage to an unknown land, and hope for a life worth living.
Prayer points:
Salim is not the only one. Other young Rohingya boys also leave parents, siblings, and everything familiar, in search of hope. Ask God to be these boys' heavenly and earthly Protector. Pray they will find their hope in Him.

Pray God will protect the thousands of other Rohingya children who have lost their childhood and who are working in an adult world.

With the help of caring aid workers, Salim has begun the process to receive refugee status and asylum from the UNHCR. Pray for clear communication, quick processing, and a Christian family to sponsor Salim.