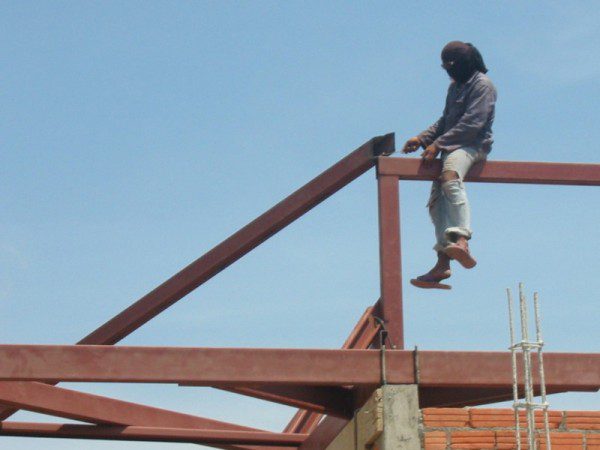 Chaos reigned as more than 60 Muslim workers arrived for English classes Sunday night. Women and children slipped into separate rooms, while men congregated around name tags searching for familiar letters, hoping to find their identity. A young man with a large bandage on his left hand and middle finger came to my registration table. A blood stain was still visible under the dressing. Rahul* had traveled more than an hour to our class. I suspect he came not just for the English lesson, but to have an assessment by the visiting medical team.
When registration finished, I pulled Rahul aside and translated for the volunteers. A Rohingya refugee from his "home country", Rahul came to this country seeking work and a chance to live. Like thousands of other illegal, undocumented migrants, Rahul found unskilled work in construction. The day before, he was working at the site with a grinder when it slipped onto his left hand, slicing the middle knuckle to the bone and cutting the tendon. Immediately after the incident Rahul went to the clinic where a doctor cleaned and dressed the gaping wound. However, the doctor would not do surgery or stitches until Rahul paid $1000 up-front. He showed us a gruesome picture on his cell phone.  The volunteers realized the injury required extensive repair, more than they were prepared or able to do at our English class.
I had been so focused on Rahul's wound and translating for the team, that I didn't notice his clothes. As I looked, I saw a large blood stain on Rahul's pants, obviously the same ones he had worn the day before. His only pair. I could not contain my emotions any longer. I quickly excused myself from the room and found a quiet place to release my sadness. I struggled to reconcile the two worlds I experienced that day. Just a few hours earlier I attended a high tea charity event in an exclusive downtown hotel ballroom as a guest of a dear friend. The keynote speaker talked about improving life through cosmetic surgery. Upon further reflection I wrote:
One world is ordered, calm
One world is chaotic, out of control
One world is reasonable, civil
One world is biased, corrupt
One world is clean, healthy
One world is stinky, death-filled
One world is soft, cool
One world is hard, sweaty
One world is abundant, luxuriant
One world is impoverished, suffering
How did these two worlds ever get so far apart?
Lord, what would have me do?
You are my hands and feet. Go.
You are my mouth. Speak.
You are my beloved. Live.
 After I composed myself, I returned to the main room to find classes had not yet begun. Leaders and teachers were concerned about the police van sitting in front of the building. Would the police raid our center and arrest the illegal migrants, our students? If the police came, what would we do? Fortunately, the van left without incident, but it reminded us to be observant and cautious.
Meanwhile, a co-worker and I called a church member who works with "Doctors Without Borders" and explained Rahul's situation to her. She and her organization graciously took charge of Rahul's medical needs, making needed arrangements and committing to cover his medical bills. By Tuesday, Rahul had the needed surgery and is now on the road to recovery.
I don't know if I will ever see Rahul again. He lives and works far from the English center. But I do know I did my small part in Rahul's life Sunday night.
My prayer for Rahul is that God will soften his heart to the Gospel through our actions and that God will send someone to Rahul who will clearly share the Good News with him.
My prayer for myself is that God would keep me firmly planted in HIS world and that I will be faithful to go and speak and live wherever and however He leads.
*Name has been changed for security.