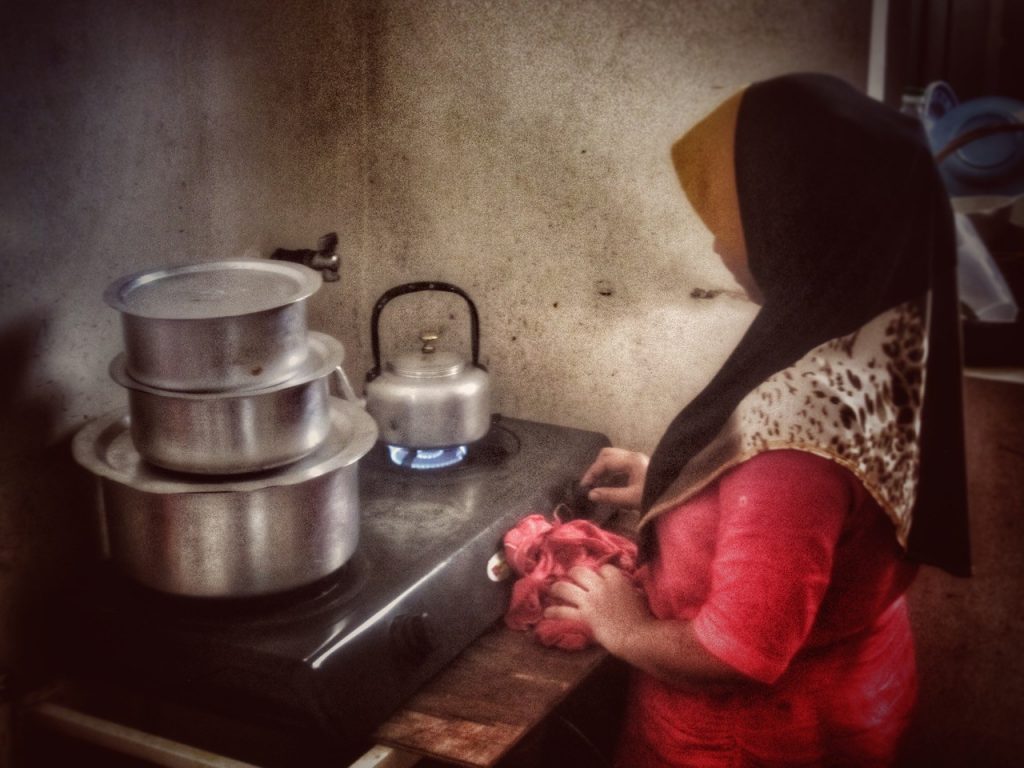 As I sit close by my friend, I can't help but feel there is a chasm between us. Our differences are great and our ability to communicate meaningfully with words is limited. Despite these barriers, I feel a strong bond of friendship.
Her gracious hospitality, patience and gentleness as she corrects my faltering words, communicate her love and respect. The ease when we sit in silence as conversation runs out communicates her affection and acceptance of our meetings. We talk about our children as we watch her two play in the room where we are sitting. I ask how her siblings are and she tells me, as many times before, the different locations they are living. She describes how her childhood in Myanmar was very different. Life in Malaysia is confined to a small apartment – in Myanmar she grew up on a farm; surrounded by extended family, animals, and fruit trees. I feel my heart swell, and I mourn with her that her children can't live the childhood she enjoyed.
In all of this my friend never mentions the many difficulties she faces:
She doesn't mention how hard her husband works. Six days a week of manual labour for at least 10 hours a day, sometimes more.
She doesn't complain about the money they send back every month to her parents in a refugee camp in Bangladesh and to her husband's family in Myanmar.
She doesn't mention the difficulty of looking after two young kids in a small space, rarely leaving her four walls.
She doesn't talk about how her smart kids cannot go to school here.
Although unspoken realities, they are known. They are some of the things that sit in the chasm between us. I mourn for her as she misses her family, her mother now sick and her unable to visit to say goodbye.
Despite the hardship and grief, I choose to hope. I hope these precious kids can access education one day soon; I hope the gentle and loving spirit of my friend can find its home in the Father's love for her; I hope her family come to know my friend Jesus.
As I sit, I pray. As I sit, I hope.
Please pray:
That Rofiquat will know and accept the love of Father God.
Opportunities for Rohingya children to receive an education in Malaysia.
More workers to befriend Rohingya people, carrying the heart of Jesus into their homes.