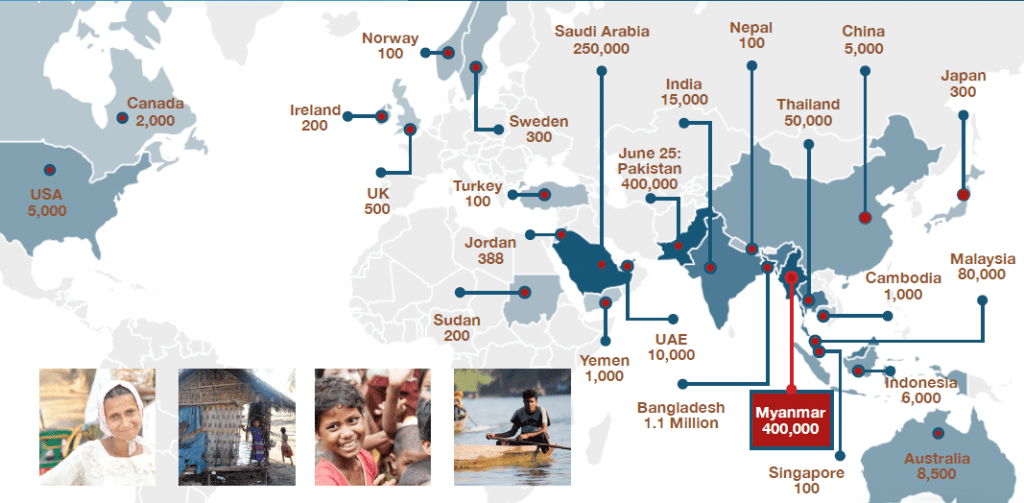 Father, You are majestic. You are the one true God who created all things.
You reign over all. We join with the angels proclaiming: "Holy, Holy, Holy".
We cry out – spare the Rohingya from more troubles; save them from distress.
Have mercy on us all.
We ask for a shield of protection from Covid-19 for all living in the camps of Bangladesh.
Give wisdom and precise caution to those helping the Rohingya.
Flood the camps with Your peace. Reveal Your glory.
We pray provision and safety for the Rohingya in Malaysia, Saudi Arabia, and India.
As the virus leaves refugees with no income, may governments show mercy and compassion.
Provide in a mighty way. Reveal Your glory.
We lift to You the Rohingya still in Myanmar.
We ask for protection from the virus; specifically the elderly and sick with limited healthcare.
May this season bring unity and peace in the country. Reveal Your glory.
We pray for the Rohingya living in Europe, North America, and Australasia.
May the local church be a beacon of light and a bridge to Your love at this time.
Let them know peace beyond understanding. Reveal Your glory.
May this be a turning point for the Rohingya; we know that You are still active in their story.
As compassion is shown and aid provided, let Your light and love shine bright.
Reveal Your glory.
We pray these things in the mighty name of Jesus!
Amen.