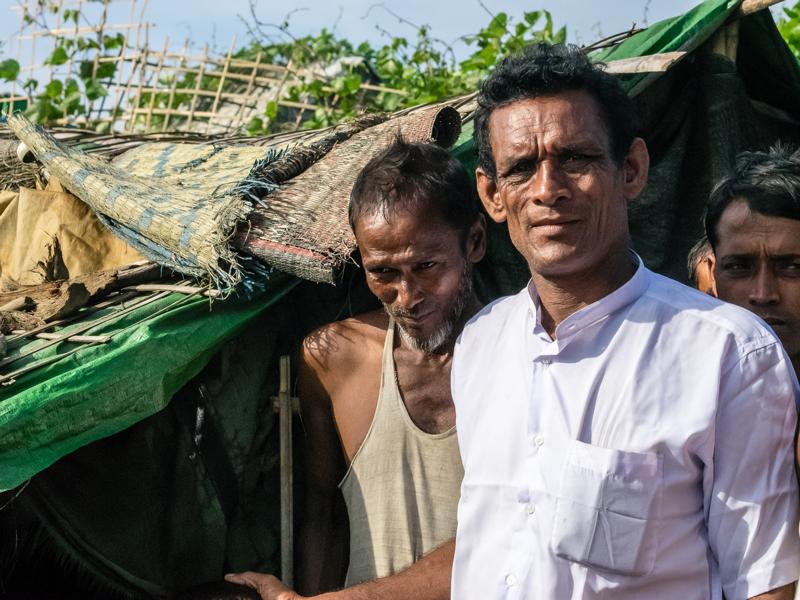 Many Rohingya people live in fear of the spirit world around them. Children don't go near certain trees and areas in the village at night because evil spirits are lurking and they are afraid they might be attacked. Often, if it is feared that an evil spirit, possibly of a dead relative, has taken residence in a home or certain area – the signs of which include strange noises and voices in the night – the owner of the property will call together religious leaders to have a night of prayer in and around the home to cast out any evil spirits.
Among most Rohingya the cause of many sicknesses are believed to be attacks from evil spirits. To counter this, people often go to local witchdoctors who will write verses from the Quran and place them in small amulets to wear around the neck or on the arm. It is common to see these on babies, as their parents are fearful of their children dying.
These local witchdoctors also have the ability to cast spells and curses on individuals. A person might look to put a spell on their enemy via a snack, or a wife might place one on her husband so that he will not desire anyone else.
All these serve as just a glimpse of the spiritual darkness the Rohingya live under. It is no wonder then, that when Rohingya hear of Christ healing the sick and casting out demons they are amazed and are drawn to him.
Pray that God would shine his light into the darkness the Rohingya live in.
Pray that He would give them a freedom from the oppressive fear that they are under.
Ask our great Father to open the doors for the Rohingya to hear more of the power and freedom found in Christ alone.
"The Lord is my light and my salvation; whom shall I fear? The Lord is the stronghold of my life; of whom shall I be afraid?" – Psalm 27:1