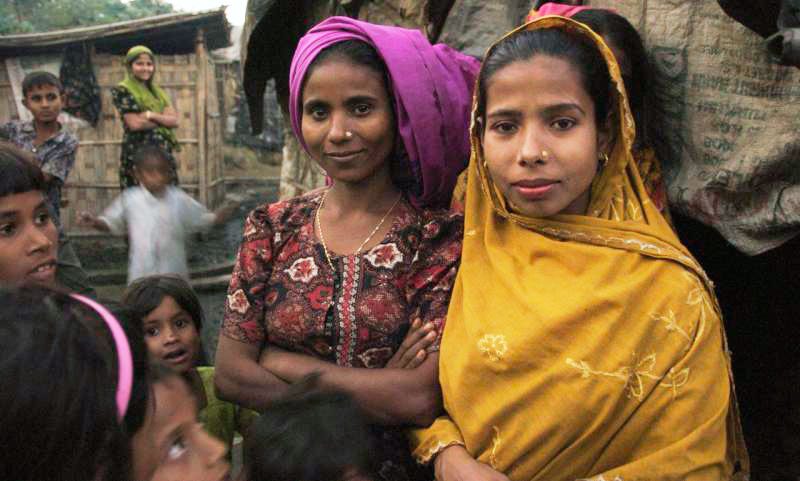 Abdul's family of eight children is typical for many Rohingya families in villages across Northern Rakhine State. Abdul made every effort to provide his children with good education, so that they might have a better future.
His four oldest children have all studied at the university. But in recent years the restrictions on movement and admission to schools for Muslim students became so severe that he decided to take his younger children out of school. The two youngest boys are now attending a Quranic school after they left the public school.
Abdul's 16 year old daughter has been promised for marriage to a neighbour, but they still wait for the official marriage permission from the authorities. Since Abdul is not allowed to move freely, he cannot earn enough money for his family from his job as a fisherman. Two of his graduated older children managed to go abroad, one is living illegally in Yangon and one has found a job with an NGO. Though Abdul's wife suffers to live far apart from her children, they have to rely on their incomes to make ends meet.
Abdul's difficulties illustrate how severely the official restrictions and harassment affect the daily lives of Rohingya. Many young men see their only hope in risking the dangerous journey in small boats across the sea to Thailand or Malaysia, where they risk getting intercepted and put in jail, or perishing on sea in a storm or when the engine breaks down.
These developments have eroded the traditional family structure. Fathers cannot provide enough income. Since many young men have fled, girls don't find partners. The traditional big families have been broken apart. Younger families are not allowed to have more than three children.
Prayer Points:
● for healthy family relations despite the challenges
● that the desperation of many may lead them to find the Lord
● that the changes in the traditional family structure may open the minds for a wider change in worldview