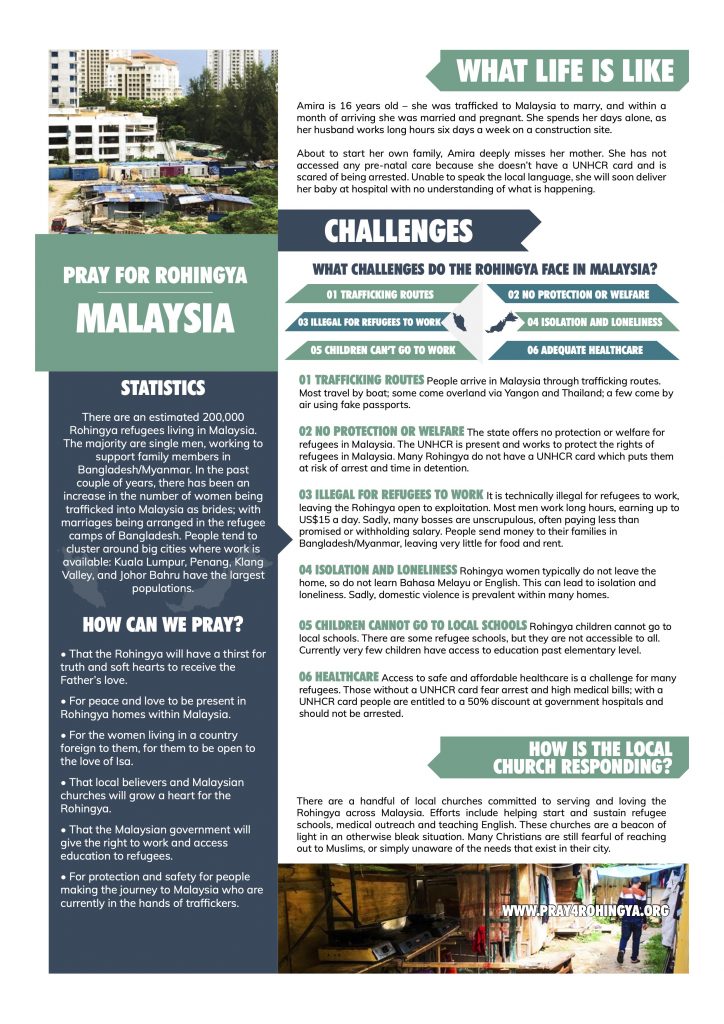 A great resource for individuals and groups to help guide your prayers, focusing on different countries where the Rohingya live.
Each profile explains the challenges faced by the Rohingya and give insight for our prayers. They have been compiled by people living in and working with the Rohingya community in the country profiled.
Click on the links below to download and print the single page profiles.
A mobile friendly version is also available so you can read and pray on the go!
Download it on your phone or tablet here.